Download the White Paper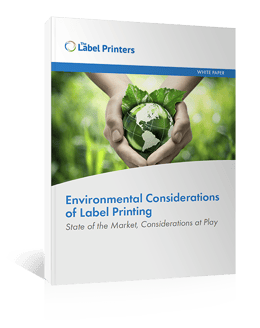 Industry is changing. Profits and products are no longer the primary focus – now, companies are also evaluating how their business practices and materials affect the environment, too.
When it comes to aligning label printing with these environmental objectives, multiple factors should be taken into account.
Our white paper, Environmental Considerations of Label Printing: State of the Market, Considerations at Play, pulls back the curtain on the custom label printing industry and how it can become more sustainable. Download the paper and learn:
How market forces are shaping sustainability efforts in custom label printing
5 big-picture changes custom label printers can make to become more sustainable
What The Label Printers is doing to be a more environmentally friendly custom label supplier
Fill out the form and download the thought-provoking white paper today!